New Cupcake of the Week! Ask about the new flavor.
Roll Out Wednesday! Ask about the new products.
Friday. . . . . . . . . .
French Bread Friday and Challah Bread!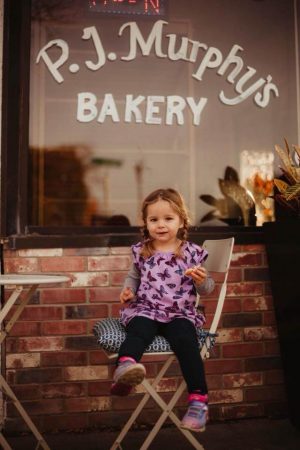 When people think of the word "bakery," they often conjure up a memory of the neighborhood bakery of their childhood. Wonderful smells, beautiful cases full of tempting treats, and staff who love to make your wishes come true.
Well, that's our vision of a bakery, and our reality. We have a neighborhood bakery and what makes us unique is that we are a full-service bakery: retail, wedding cakes, and wholesale. Find out about what makes the PJ Murphy's family.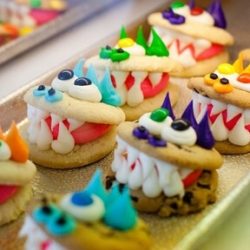 We have almost anything you could want from cookies to cakes, with a whole lot in between. The selection varies each day, but it's always good to eat. If there's something special you desire, or a large quantity, we suggest you call ahead to make sure we can meet your needs.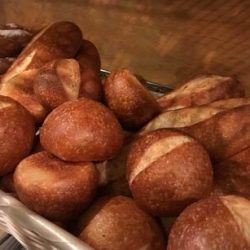 We offer a wide variety of breads. Everthing from a great white bread to specialty fruit breads, and a whole lot in between. Our bakers change the selections almost every day, and that makes it hard to predict what we'll have at any time. Why not stop in and check in person.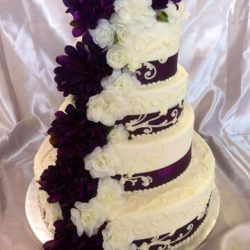 We believe every event should be a special event. We provide cakes for almost any event you could imagine (birthdays, retirements, weddings, and special occasions of all sorts)… And we do it with a great deal of joy, because a great cake can make an event even more memorable.
We have wholesale options for local restaurants, vendors, and companies. If you are interested please call our wholesale phone line 651-341-0446 or email wholesale@pjmurphybakery.com. See our Contact page for info.